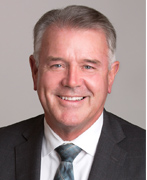 In the last few years, we have become more and more aware of the issue of psychological health and safety in the workplace. Creating psychologically healthy and safe workplaces benefits employers and workers as well as their families.
A psychologically healthy workplace is one that actively works to prevent harm to worker psychological health, including in negligent, reckless, or intentional ways, and promotes psychological well-being. Such workplaces enjoy better recruitment and retention of talent, improved employee engagement, enhanced productivity, higher levels of creativity and innovation, and higher profit levels.
At the Ministry of Labour, we are taking steps to bring the issue of mental health in the workplace to the forefront. The Premier, in her mandate letter to me instructed me to continue to expand mental health protections for Ontario's workers. We have already taken steps by creating a presumption that post-traumatic stress disorder (PTSD) diagnosed in first responders is work-related, allowing for faster access to WSIB benefits, resources and timely treatment.
Below are links to websites that have valuable information on mental health in the workplace. I urge you to take advantage of this information to see how you can make your workplace more psychologically healthy.
Kevin Flynn
Ontario Minister of Labour
If you're in crisis call 911.
Find a crisis centre. Distress centres across Ontario offer support and services including 24-hour distress help lines.