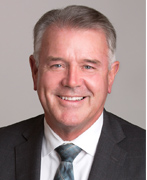 This year, May 7-13 is Mental Health Week in Canada, and it's a great time to reflect on how far we've come in advancing the cause of promoting psychological health and safety in the workplace. Of course, there's still much more to do so our push for progress must be relentless. The truth is, creating psychologically healthy and safe workplaces benefits employers and workers as well as their families.
A psychologically healthy workplace is one that actively works to prevent harm to worker psychological health, including in negligent, reckless, or intentional ways, and promotes psychological well-being. Such workplaces enjoy better recruitment and retention of talent, improved employee engagement, enhanced productivity, higher levels of creativity and innovation, and higher profit levels.
At the Ministry of Labour, we are continuing to take steps to bring the issue of mental health in the workplace to the forefront. The Premier, in her mandate letter to me instructed me to expand mental health protections for Ontario's workers. We have already taken steps with Bill 163, creating the presumption that when PTSD is diagnosed in a first responder, the PTSD is work-related.
We have now extended the PTSD presumption to nurses and others including probation and parole officers, special constables, bailiffs, civilian members of police services in violent crimes and forensic units, and more. The presumption allows for faster access to WSIB compensation benefits, resources and timely treatment. This will happen without the need to prove a causal link between PTSD and a workplace event.
I continue to host Annual Leadership Summits to highlight best practices, recognize leaders, and monitor progress dealing with PTSD.
The ministry has prioritized workplace mental health through its Occupational Health, Safety and Prevention Innovation Program for the past two years. In that time, the program has provided $2.18 million in funding to 13 initiatives focused on promoting psychologically healthy workplaces, preventing or mitigating work related post-traumatic stress, and providing workers dealing with mental health issues with valuable tools and resources.
The most recently funded projects include those focused on the mental health of deaf workers, workers in the trucking and logistics sector, health care workers, and first responders.
Our Research Opportunities Program includes a priority to support workplace mental health, including PTSD.  Over the past four years, this program has contributed $1.02 million in funding to six initiatives focusing on mental health.  Recently funded projects included research conducted by the Waypoint Centre for Mental Health Care to enhance care for psychiatric workers with PTSD.
And through our system partner, the Public Services Health and Safety Association, we launched FirstRespondersFirst.ca, a free web-enabled PTSD resource toolkit with content tailored to meet the needs of each of the first responder sectors.
In addition to that, last year the Workplace Safety & Prevention Services (WSPS) launched ThinkMentalHealth.ca — a mental health-focused web portal that targets needs of small business. The site has continued to grow in popularity, receiving more than 8,000 visitors and 42,801 page views. This fabulous mental health resource links a range of ministry partners and mental health experts together in a single online site.
Visitors have the option to dig into a wide range of linked resources and informational materials aimed at helping businesses understand the impact of mental health on the workplace. So far, the top searches have focused on anxiety, stigma and mental stress.
Through a Ministry of Labour innovation grant, the WSPS has also launched Healthy Minds @ Work, an initiative that is a partnership between WSPS and 13 Ontario Public Health Units. The project specifically focuses on fostering psychologically healthy workplaces. The project has leveraged the Canadian National Standard for Psychological Health and Safety in the Workplace to create a roadmap for workplaces to promote and protect worker psychological health and safety. Participating public health units held workshops between January 2017 and February 2018 to promote the standard.
Finally, our partners the Occupational Health Clinics for Ontario Workers Inc., have developed StressAssess, a free, evidence-based online survey tool designed to assist workplaces in identifying psychosocial hazards that can lead to stress and mental injury, providing suggestions and pathways to address them, and thus preventing harm.
Below are links to websites that have valuable information on mental health in the workplace. I urge you to take advantage of this information to see how you can make your workplace more psychologically healthy.
Kevin Flynn
Ontario Minister of Labour
If you're in crisis call 911.
Find a crisis centre. Distress centres across Ontario offer support and services including 24-hour distress help lines.