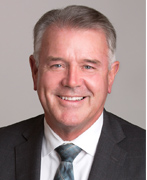 This February 28 marks the 19th annual Repetitive Strain Injury (RSI) Awareness Day.
These injuries are among the most common in the workplace. They affect tens of thousands of workers across Ontario and have far-reaching effects – not just on the job, but in all aspects of a worker's life.
RSIs can occur when a worker frequently, and repeatedly, does the same activity using awkward postures, excessive forces, or with inadequate breaks. This can include common activities such as typing on your computer or using a tool in a factory. These injuries can be very painful, affecting your tendons, muscles, nerves and joints.
Our government is committed to preventing RSIs. Ministry of Labour inspectors routinely check for hazards that can lead to RSIs.
The ministry also conducts special blitzes and initiatives that focus on hazards that can lead to musculoskeletal disorders (MSDs), which is another term for RSIs. Currently, the ministry is conducting a one-year enforcement initiative focusing on MSD prevention in workplaces that have a history of MSDs; the food processing and manufacturing sector; and workplaces with tire handling and storage activities.
The ministry website also offers resources, from videos to fact sheets, guidelines and posters.
RSI Awareness Day began in Toronto in 2000 and has grown to include activities and events by labour unions and health and safety organizations across Ontario and beyond. I urge you to create and/or participate in these activities and become aware of hazards that can lead to RSIs and how they can be prevented.
RSIs account for more than 30 per cent of all compensation claims accepted by the Workplace Safety and Insurance Board for injuries involving lost time at work. In addition to taking their toll on workers' health and wellbeing, these injuries cost employers, the economy, and Ontario's health care and workers' compensation systems millions of dollars annually.
We must all work together – employers, workers and government — to prevent RSI hazards and eliminate needless suffering caused by RSIs.
Safe and healthy workplaces are everyone's responsibility. Together, we can create a brighter future for Ontarians by ensuring workers return home safe and sound at the end of each work day.
Kevin Flynn
Minister of Labour