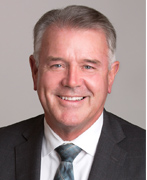 Today marks the 18th annual International Repetitive Strain Injury Awareness Day.
When we hear of an injury on the job, we think of falling, or maybe fracturing a leg or arm.
But work-related repetitive strain injuries — also known as RSIs — are among the most common ways of being injured on the job.
They can result from doing the same motion repeatedly without adequate breaks — when our body is put in awkward positions during repetitive work, or when exerting high forces.
Smartphones, for example, are emerging as a new danger. Time spent texting, emailing and reading can lead to poor posture, and that can lead to further damage.
Whether it's a young person stocking store shelves in Toronto, or someone sitting at their computer in an office in London, RSIs can affect anyone.
Anywhere.
At any time.
The cause of the injury on the job can be small — as simple as typing — but the impact can be devastating.
Some workers end up with years of constant, gnawing aches in their hands, wrists, forearms or shoulders.
Others feel so much pain they can't get a good night's sleep, and may even struggle to get out of bed.
RSIs cause a tremendous amount of pain and suffering for tens of thousands of workers every year across Ontario — yet they are too often overlooked.
So, we mark Repetitive Strain Injury Awareness Day to promote avoidance of these injuries, which can dramatically change the quality of life of those affected by them.
The Ministry of Labour website offers resources, from videos to fact sheets, guidelines and posters.
There are also sector-specific examples of how these hazards can be eliminated or controlled through innovative designs and workplace practices.
As part of our Safe At Work Ontario enforcement strategy, we also conduct inspection blitzes that focus on musculoskeletal disorders, or MSD hazards, which is another term for RSIs.
Our government is committed to ensuring Ontario workers are protected from injuries and major health hazards on the job so they can go home safe at the end of their day.
It starts with everyone working together to create healthy and safe workplaces.
So, together, let's rededicate our efforts to ensure our workplaces address these hazards.
And, together, let's commit ourselves to ensuring workers are protected from any and all hazards that could result in years of pain.
Kevin Flynn
Minister of Labour