To measure our performance, we need an effective way to track progress in implementing the strategy. The Ministry of Labour is responsible for the system-wide performance measurement framework, which will be used to monitor and track progress, prepare annual reports on the strategy and drive evidence-based decision-making. The performance framework will be used to help re-evaluate system efforts each year and determine whether or not our course needs to be adjusted.
The measures below were selected based on system-level priorities and the availability of data to support measurement. Over the long-term, the ministry will develop a full suite of qualitative and quantitative output and outcome measures, including lagging and leading indicators.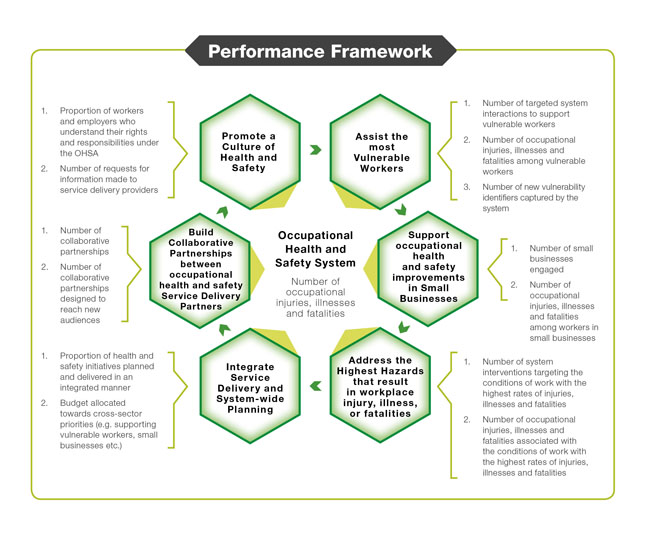 Text description of the diagram
To be able to measure progress, we need to be innovative in the way we collect and use data. The first step will be to build a robust data system that will improve the ability to capture and report data. We must also develop new ways to use data analytics to better understand and identify risk, and help focus resources where they will have the greatest impact. The data system is a longer-term goal. However, a fully functional data system is a critical step in improving the system's accountability.