Education, Outreach and Partnership
Content last reviewed: May 2015
The Education, Outreach & Partnership (EOP) strategy is a Ministry of Labour initiative designed to:
Create an environment where employers and employees understand their rights and obligations under the Employment Standards Act, 2000 (ESA).
Increase employer awareness of responsibilities under the ESA by providing them with resources and tools to help them comply.
Encourage compliance with the ESA.
While the EOP initiative was officially launched in 2009, engagement with employers and employees covered by the ESA has been part of the Employment Standards Program from its early history. It has long been recognized that education and compliance go hand in hand.
The guide is a convenient source of information about key sections of the ESA rights and responsibilities.
The Employment Standards Poster describes basic employment standards rights and responsibilities. It must be posted by employers someplace in the workplace where it is likely that employees will see it. Employers must also provide all employees with a copy of the poster. Have you seen this poster? Did you receive a copy from your employer?
The Ministry of Labour provides Employment Standards information in many languages.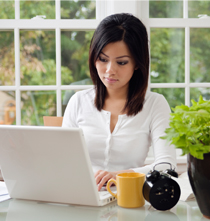 Do you need help understanding your rights?
In addition to more tools, EOP is interested in exploring new ways of information sharing, education and outreach.
If you have an idea or request, please write us at eop@ontario.ca.