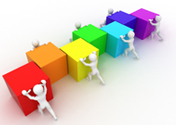 Wednesday, November 26, 2014 Sold Out!
Residence Inn by Marriott Kingston Water's Edge
7 Earl Street
Kingston, Ontario
Telephone: 613-544-4888
$395 + HST
Register as a group of three or more and save 10%!
Contact Us
For more information or to register, contact Joy Baza:
In an interactive setting, with labour relations practitioners from both sides of the table, you will learn how to establish and maintain a labour-management relationship founded on trust. You will acquire an enhanced understanding of the factors that create and damage trust, and the concrete techniques that sustain or restore it.
8:00am – 9:00am
Registration, followed by hot breakfast
9:00am – 4:00pm
Workshop:


How Conflict Can Escalate
Being Wrong
Trust in Labour-Management Relationships
Debunking the Trust Myths and Restoring Trust
Simulation: Creating the High-Trust Relationship
What attendees have said about the D.R.S Conferences:
"Presenters were great: knowledgeable, experienced, genuine, well-informed, prepared!"
"Very positive to have management and union-side practitioners in the same room."
"Delivered real materials to help new negotiators learn 'best practices'. Excellent and informative workshop!"
"Left with practical tips for building trust."