There are over 1.5 million young people aged 15 to 24 working across Ontario. If you're one of them, read this now.
Standards at Work
A law called the Employment Standards Act, 2000 (ESA) sets minimum standards for things like pay, hours and time off. Most workplaces in Ontario must follow this law and your rights are the same whether you work full-time or part-time.
Payday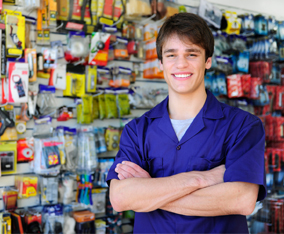 You should have a regular pay period and payday. You should also receive a wage statement (pay stub) that includes: your gross and net wage (after deductions), your pay period and your wage rate, if applicable (e.g. $15/Hr). Any deductions, like EI, taxes and Canada Pension Plan must be noted. For more information on payment of wages, visit Ontario.ca/ESAguide.
Getting Paid
Most employees are entitled to be paid at least the minimum wage. A general minimum wage applies to most employees. There are different minimum wages for students, liquor servers, homeworkers, and hunting and fishing guides. To find out the current minimum wages visit: Ontario.ca/minimumwage
Working Time, Rest and Eating periods
There are limits to the number of hours you can be required or allowed to work. In addition, you are entitled to a certain number of hours free from work and to be provided with eating periods.
Overtime is payable after 44 hours in most jobs. Overtime pay is at least 1.5 times your normal hourly rate. Ontario.ca/hoursofwork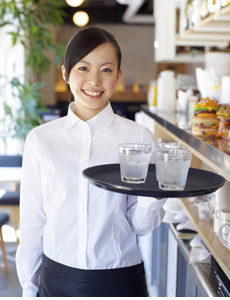 Public Holidays
There are nine public holidays in Ontario. Generally, your right is to have these days off work with public holiday pay. These rights begin when you start your job. For more information on public holidays, visit Ontario.ca/publicholidays or try our Public Holiday Pay Calculator.
If You Lose Your Job
After working for an employer continuously for three months, most employees must receive advance notice in writing and/or termination pay when their employer ends their employment. The amount of notice depends on how long they have worked for the employer. To learn more, visit Ontario.ca/terminationofemployment, or try our Termination Tool.
Your employer does not have to provide a reason for ending your employment but it cannot be for such things as:
Asking about your Employment Standards rights (this is called reprisal)
Refusing to work in excess of the daily and weekly hours of work maximums.
More information on reprisals.
Disclaimer: This resource has been prepared to help employees and employers understand some of the minimum rights and obligations established under the Employment Standards Act, 2000 (ESA) and regulations. It is not legal advice. It is not intended to replace the ESA or regulations and reference should always be made to the official version of the legislation. Although we endeavor to ensure that the information in this resource is as current and accurate as possible, errors do occasionally occur. The ESA provides minimum standards only. Some employees may have greater rights under an employment contract, collective agreement, the common law or other legislation. Employers and employees may wish to obtain legal advice.