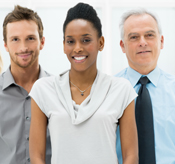 Ontario is conducting a review of the changing nature of the workplace.
The scheduled public consultations of the Changing Workplaces Review have now concluded.
The Special Advisors to the review will review and consider the input from the public consultations and commissioned research.
The Advisors plan to release an Interim Report early in 2016 and to take public comment after the report is released.
Their final report and recommendations are expected in late Fall 2016.
The review is considering how the Labour Relations Act, 1995 and Employment Standards Act, 2000 could be amended to best protect workers while supporting businesses in our changing economy.
Workplace trends that are being examined in the consultation include:
The increase in non-standard working relationships such as temporary jobs, involuntary part-time work, and self-employment.
The rising prominence of the service sector.
Globalization and trade liberalization.
Accelerating technological change.
Greater workplace diversity.
The scope of the consultations is set out in the Terms of Reference for the Changing Workplaces Review.
Two Special Advisors are leading the consultations: C. Michael Mitchell, formerly of Sack Goldblatt Mitchell LLP, and the Honourable John C. Murray, a former justice of the Ontario Superior Court and prominent management labour lawyer.
The Advisors have provided guidance on the engagement process and solicited input from the public by participating in regional consultations, holding targeted stakeholder meetings and soliciting written submissions. They are also examining academic and inter-jurisdictional research on the changing workplace.
The consultation on the changing workplace fulfills a commitment made in the 2014 Throne Speech and direction in the Ministry of Labour's mandate letter.
Non-standard employment (which includes involuntary part-time, temporary, self-employment without help and multiple job holders) has grown almost twice as fast as standard employment since 1997. Private sector services account for more than half of employment in Ontario.
Reviewing the changing nature of the workplace is part of the government's economic plan for Ontario. The four-part plan is building Ontario up by investing in people's talents and skills, building new public infrastructure like roads and transit, creating a dynamic, supportive environment where business thrives and building a secure savings plan so everyone can afford to retire.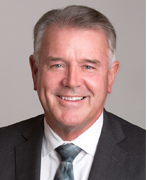 "Our government agrees with business and workers who want our laws to recognize the realities of the modern economy. The Special Advisors will engage with Ontarians so we can ensure our workplace laws strike the right balance in the new world of work, and I look forward to reading their report."

— Kevin Flynn, Minister of Labour